Legend has it that on a tour of NASA in 1962, President Kennedy approached a man pushing a broom. "Hi, I'm Jack Kennedy," the President said. "What are you doing?" The man replied: "Well, Mr. President, I'm helping to put a man on the moon."
Like so many other legendary stories, this one may be apocryphal. Would JFK have asked a man pushing a broom what he was doing? Maybe he did, but the point is clear: This man may not have been a rocket scientist, but was part of the journey nonetheless.
A man pushing a broom is not intended as a metaphor for Shopper's role within the broad context of the brand and retail culture. It is rather a vivid illustration of the universal truth that success ultimately depends upon a living, breathing network of many different types of people with many different kinds of skills. Everything, and everyone, matters. Every moment matters.
This truth certainly applies as much to an organization like NASA, where teamwork means the difference between life and death, as it does to brand and retail organizations, where the stakes are limited to health and growth.
The brand and retail experience, in this "new age of commerce" is inherently horizontal and holistic. If the brand/retail experience is confined to one department or another it cannot possibly be optimized. The brand as retail and the retail as brand, the shopper as consumer and the consumer as shopper, must resonate in every part of the organization and rally each and every soul within it.
The Future from a Shopper Perspective
No discussion of the future would be complete without some consideration of the implications of the Amazon-Whole Foods merger. Much has been written in speculation over where this ostensibly unlikely marriage is headed, as well as the effect it will have on retailers and brands alike.
Rob Duboff of HawkPartners suggests that Amazon bought Whole Foods because while Amazon knows how to sell digitally, it doesn't understand the retail environment and bought Whole Foods to figure it out. He comments: "I think Amazon's getting in there to say, why aren't we using these spaces more creatively?"
From whole paycheck to bargain basement. For retailers, it appears that Amazon is hitting the fast-forward button on real-time retail while also taking dead aim at grocery prices. Famously willing to forgo margins in pursuit of its larger goals, few if any other grocery retailers have that luxury. Supermarkets struggle under notoriously slim profits (in fact, most grocers make more money buying goods from brand owners than selling them to shoppers, but that is a subject for another day). Some irony lurks within as well, given Whole Foods' "whole paycheck" reputation.
For brands, the picture is no less daunting. The Amazon-Whole Foods juggernaut portends a world in which consumers maintain online standing orders for the products they use routinely and go to the store only for on-the-fly needs or to experience the bounty of fresh goods and its attendant sensory experiences. Instead of viewing supermarkets as the dreary place where they waste their time looking for whatever it is they are looking for from among some 30,000 items, they may actually begin to see grocery shopping as fun, not unlike other kinds of recreational, or even luxury, shopping.
A dramatically changed theater of commerce. If such notions take root at Amazon/Whole Foods and then spread to other retailers, it could mean that only a handful of brands in any given category will be available at the store, and even those will play second fiddle to a dramatically re-imagined grocery shopping experience. Presumably, the retailers' own brands will be in the spotlight, with all others reduced to supporting roles.
Sounds scary, right? Yes it does. However, the potential upside, as one Confab member remarked, is that "Amazon and Whole Foods have scared retailers to such an extent that it does open up an opportunity to have a very different discussion."
Catching the wave of the future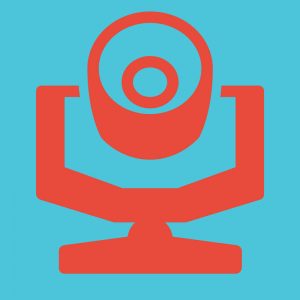 We also asked our current crop of Confab members for their parting thoughts on the future:
Power to the people: "The power has shifted. Retailers and brands used to dictate commerce and how it all operated. Now that power has shifted to consumers. Retailers and brands are going to have to evolve to what the consumer wants. Brands and retailers, now and in the future are going to have to work together to meet consumers' demands because the consumer wants very specific experiences. Otherwise, they'll just go somewhere else, and someone else will provide it to them."
Excite your consumers: "Digital and technology have changed the consumer. They're bored with the choices out there. Their attention span has gone down from 12 seconds to 7 seconds. Then you look at the store and it's crowded with all the messaging and everything else. It's just becoming increasingly important to disrupt and insert your brand in their lifestyle. If we don't do that now, it's going to become harder and harder as e-commerce takes traction."
Change the conversation: "I'm looking forward to not talking about top-down versus bottom-up, consumer versus shopper. Right now, that is the reality of the present. We keep having the same conversations, and the fact that in this day and age that we're still trying to define Shopper, and how to measure it — it's just weird that we're still having this conversation. Some of these meetings you could just record and play every five years."
Embrace the complexity: "We need to be great at a few things versus all the things that we could or should be doing and focus on clear direction and priorities. We make our choices based on retailers, and have this very long tail of choice. We need to embrace the complexity of different consumer needs at different times rather than just solve for it. Siloes are going to break down and that's great, but now you're matrixed and it's not clear who is responsible for what. How do you move faster?"
The consumer is the shopper: "If you don't truly understand your consumer if you don't understand how your consumer behaves as a shopper. I think that leads into so many different areas of potential change, implications that depending where the brand is on the journey, or organization on their journey, they could be so silo'd that the question of how your consumer is behaving as a shopper could get you to a better place."
The answer is ringing in your pocket: "The phone has changed people's behavior. The activities we need do to reach people at different times as they're going down the path is critical. It's not all one big shopping trip; it's often ten minutes at a time. So, all of the ideas that we talked about really need to come together and we need to continue to push out to the organizations so they know the impact we're having on the business as a whole.
It's all about insight: "It's about understanding the pulse of the industry. Test and learn as much as possible. It's about making sure everything is based in insight, by listening to shoppers in a layered approach. All holding hands together as we look to influence our organizations and what we think is best for our collective growth. It's just very fascinating, all of it."
"I saw the angel in the marble and carved until I set him free." – Michelangelo
Tim Manners
203-227-6004
tim@shopperstories.org
Part One: Shopper's Brand New Bag
Part Two: Culture: Ground Control to Major Tom
Part Three: Innovation: Butch Cassidy & The Brand Experience
Part Four: Execution: Real-time Retail & Stranger Things
Part Five: The Experience is the Metric
Part Six: Conclusion: Ask Not What Your Shopper Can Do For You
Existential Topics for Future Discussion
1. Commercial Sabermetrics: Separating behavioral insight from the chaos of big data.
2. Cultural Barbarians : Understanding the world outside one's silos.
3. Real-Life Retail : Getting straight A's in everyday life.
4. The McLuhan Effect : When the experience is the brand.
5. Relevance : Making moments that matter.
6. Digital Nativism : Navigating the vagaries of real-time retail.
7. Community Service : Keeping your peeps engaged.
8. Playing Buckyball : The care and feeding of brand & retail stories.
9. Measure Twice : Measuring success beyond media, message or sales.
10. The Scarcity Principle : Luxury is a rarity, not just a price point.
11. 5D Chess : Connecting emotionally & culturally using all five senses.
About This Report
Shopper's Brand New Bag is based on a combination of one-one telephone interviews, face-to-face discussions and online surveys involving the following companies:
Shopper: 3M, Barilla America, Bayer HealthCare, BIC, Beiersdorf, Boehringer Ingelheim, Bush Brothers, Church & Dwight, Coca-Cola, Colgate-Palmolive, ConAgra, Del Monte, Edgewell, Elizabeth Arden, FedEx, Gallo, General Mills, GSK, Hasbro, Hill's Pet, Hormel, Imperial Brands, Johnson & Johnson, Kellogg's, Kimberly-Clark, Mead Johnson, Mars Chocolate, Mondelez, Nestle, Pinnacle, Procter & Gamble, Sony, Starbucks, Time Inc., Unilever, and Walmart.
Brand & Retail: 1 800 Contacts, American Airlines, Arby's, Auntie Annies, Bacardi, Brown Forman, Build A Bear, Butterball, Campbell Soup Company, Capital One, Caribou Coffee, Carmax, Carnival Cruise Lines, Cheesecake Factory, Cohen Fashion Optical, ConAgra Foods, Costco Wholesale, Darden, Dennys, Discovery Education, Dreamworks, Dunkin Brands, E&J Gallo Winery, Fender Musical Instruments, Fidelity Investments, Fiskars, Forever 21, General Electric, Georgia-Pacific, Gortons, Hallmark, Hasbro, Hershey, Home Shopping Network, IKEA, International Speedway Corporation, Jack in the Box, JetBlue, Kate Spade, Kawasaki Motors Corp., Kiehl's, Kimberly Clark, Lenovo, Lenscrafters, Mary Kay Inc., Mazda, Meijer, MillerCoors, NASCAR, NBC Sports Group, Nintendo, Panera Bread, Peapod, PNC, Quiznos, Safeway, SAP, Serta International, Seventh Generation, Southwest Airlines, Sperry Top-Sider, Stanley Black & Decker, Starbucks, Starwood Hotels, Steinway & Sons, Stew Leonard's, The Cheesecake Factory, The Limited, The Wendy's Company, True Value, Ulta, Under Armour, United Way, US Olympic Committee, Virgin Atlantic, Vistaprint, Walgreens, Walmart, and Wawa.
Acknowledgements
Thank you to our esteemed and distinguished Confab members for another spirited discussion that added our "living" repository of ideas and contributed to the growing body of intelligence and insights into the future.
Debbie Zefting of Barilla America; Pat FitzSimons of BIC; Barry Roberts of Colgate-Palmolive (emeritus); Beth Orozco of E&J Gallo; Cara Kahaly of GSK; Mike Clifford of Kellogg's; and Eric Szegda of Time, Inc.
Thanks to Michael Dill and Brian Kittelson of Match MG, for helping to make the day possible.
Special thanks to our moderator, Rob Duboff of HawkPartners, and to Jeff McElnea of The Jeffrey Group, our Yale Club host. Thanks to Chris Hoyt, Nancy Swift and Dan Flint of Lucidity LLC, Peter F. Eder of Peter F. Eder & Associates, and Al Wittemen of St. John's Partners for their insights, intelligence and guidance.
In addition, we would like to acknowledge the ongoing support and insights contributed by Matt Perry of Walmart, John Mount of Coca-Cola, Tiffany Huey of Starbucks, Deanna Maestas of Johnson & Johnson and Andrew Kingery, formerly of Beiersdorf.
Suggestions for further reading:
Thinking Fast & Slow (Daniel Kahneman)
Misbehaving (Richard Thaler)
Predictably Irrational (Dan Ariely)
The Silo Effect (Gillian Tett)
The Content Trap (Bharat Anand)
Who Do You Want Your Customer to Become? (Michael Schrage)
Creative Confidence (David Kelley and Tom Kelley)
The Power of Habit (Charles Duhigg)
Competing Against Luck (Clayton Christensen)
Shopper Marketing (Chris Hoyt, Nancy Swift, Dan Flint)

© 2017 SHOPPER STORIES