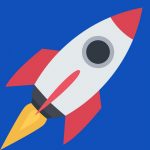 Legend has it that on a tour of NASA in 1962, President Kennedy approached a man pushing a broom. "Hi, I'm Jack Kennedy," the President said. "What are you doing?" The man replied: "Well, Mr. President, I'm helping to put a man on the moon."
Like so many other legendary stories, this one may be apocryphal. Would JFK have asked a man pushing a broom what he was doing? Maybe he did, but the point is clear: This man may not have been a rocket scientist, but was part of the journey nonetheless.
A man pushing a broom is not intended as a metaphor for Shopper's role within the broad context of the brand and retail culture. It is rather a vivid illustration of the universal truth that success ultimately depends upon a living, breathing network of many different types of people with many different kinds of skills. Everything, and everyone, matters. Every moment matters.